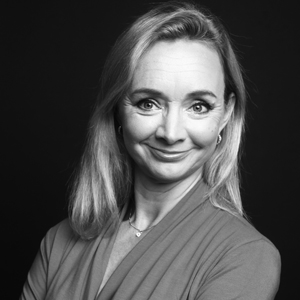 Anna Nilsson Vindefjärd
Research!Sweden
Moderator

Anna Nilsson Vindefjärd is the founder and Secretary General of Research!Sweden. She has a PhD in Medical Innovation and is an elected member of the Swedish government´s expert group on life science. Dr Vindefjärd is also an elected member of the Royal Swedish Academy of Engineering Sciences and is frequently engaged as a speaker and has written several articles in peer-reviewed journals, reports and book-chapters. Dr Vindefjärd is a science policy expert who has performed research and policy-work within the field of medical innovation and organization since 1996. She has a proven record of building effective networks in complex systems, as well as influencing and providing strategic advice at the most senior levels within government, academia and business. Previous positions include Science Attaché at the Swedish Embassy in Washington DC and Director of Research & Innovation Policy at the Swedish Association of the Pharmaceutical Industry. Dr Vindefjärd has working experience from industry, non-profit organizations, government agencies and academia. This cross-sectorial track-record has provided a good understanding of the different worlds of these sectors, their strategic issues and the challenges involved. This has translated into a well-developed ability to identify significant issues and communicate key messages. Dr Vindefjärd is visionary and an entrepreneur, demonstrated by the creation and success of several initiatives:
· She created the first course in "BioEntrepreneurship" in Sweden (1998), at the Karolinska Institutet, mixing students of business, medicine and engineering.
· The BioEntrepreneurship course gave inspiration to a "Master of BioEntrepreneurship" at the Karolinska Institutet.
· As the first doctoral student within the new field of Medical Innovation & Organization at the Karolinska Institutet 1998, she was simultaneously engaged in the actual creation of the interdisciplinary program.
· While pursuing her post-doctoral studies at Stanford University, she also created and co-directed a BioEntrepreneurship course there.
· Initiating, planning and executing numerous conferences and high-level roundtables at the most senior level.
· The creation of Research!Sweden, which is an independent foundation with the aim of making medical research a higher political priority. Dr Vindefjärd has a great interest in international relations and has spent many years studying and working outside of Sweden.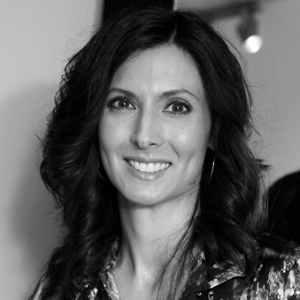 Key Note Speaker
Joanne M Hackett
Genomics England
Transforming Precision Healthcare
The time for talking about the potential of genomic medicine is past. Genomics is not tomorrow. It's here today. Genomics will transform patient outcomes and healthcare systems – and Genomics England is already moving to make a mainstream genomics medicine service a reality in the UK. Realising this potential fully, however, demands more as this transformation can only take place with deep industry partnerships in place. Kick starting a UK genomics industry has been a core Genomics England aim from the outset. It recognises that − whilst NHS England, Genomics England and others build the data resources, infrastructure and systems − it is industry that develops the medicines, treatments and technologies that have such a big impact on patients' lives. Genomics is made up of many moving parts − from the understanding and consent of the public, to truly pioneering research, to building an effective clinical service. The time for talking about genomic potential is past. The time to talk to business − and forge partnership on an industrial scale – is now.

Professor Joanne Hackett is the Chief Commercial Officer at Genomics England and lead member of the Business and Investment Committee.
As CCO, Joanne is responsible for Genomics England's industry engagement strategy by developing, managing and accelerating relationships with commercial organisations − creating opportunities for collaboration both nationally and globally.
Joanne is a clinical academic with a formidable track record of entrepreneurial success, as she translates academic research into medical and commercial returns.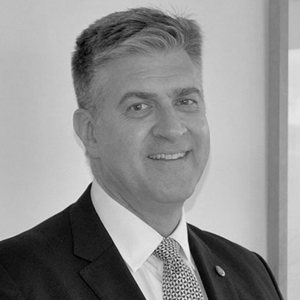 Ian Barwick
Proton Partners International
Delivering the UK's first high energy proton therapy service
Proton Partners International is building a network of its Rutherford Cancer Centres across the UK to deliver exceptional personalised care by providing cancer patients with proton beam therapy treatment as well as radiotherapy, chemotherapy, immunotherapy, imaging and wellbeing services. Its South Wales centre was the first oncology clinic in the UK to provide high energy proton beam therapy treatment, and was a landmark moment in UK cancer care, representing a significant step in transforming the way patients are treated. Currently, Proton Partners is building Rutherford Cancer Centres in Northumberland, Reading and Liverpool and plans to build eight centres in the UK.

Ian Barwick is the Chief Scientific Officer of Rutherford Innovations - the Research and Development arm of Proton Partners International which is a company at the vanguard of advancing high energy proton beam therapy in the UK. Its vision is to create a better future for cancer patients by developing a network of cancer centres which are committed to providing innovative cancer care with the most advanced proton therapy and imaging technology on the market. Its Rutherford Cancer Centre South Wales was the first place in the UK to offer high energy proton beam therapy treating its first patient in April 2018 and Proton Partners International plans to build at least eight centres across the UK in the next four years.
Dr Barwick's current role is to lead the research and innovation activities for Proton Partners International to improve the understanding and utilisation of proton beam therapy to treat cancer and offer better outcomes for cancer patients. This involves developing strategic partnerships with international technology providers as well as researchers and clinicians.
Previous positions combined extensive experience in both industry (preclinical drug development) and scientific software and academia and also running his own successful consultancy company. His previous role was as Chief Operating Officer at the Life Sciences Hub Wales Ltd whose mission was to develop the life sciences sector within Wales and which developed series of novel interventions to achieve this.
Dr Barwick has a BSc and PhD in Chemistry as well as an MBA and is a Member of the Royal Society of Chemistry (MRSC) and Chartered Chemist (CChem), Chartered Scientist (CSci) and a Member of the Institute of Directors. Dr Barwick has a particular interest in new technologies and their translation into clinical use as well as harnessing the power of big data.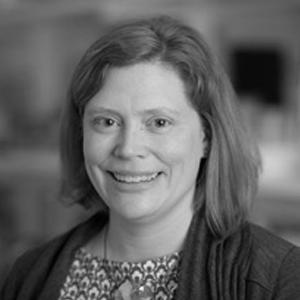 Brinton Seashore-Ludlow
SCILIFELAB
Functional precision medicine enabled by drug testing of patient-derived cells
Precision cancer medicine and targeted therapies have received significant attention from the scientific community, industry, health care and the public at large. Currently the majority of precision cancer efforts use sequencing to match patients with treatments, but recent reports suggest that surprisingly few patients benefit from such strategies. To improve patient stratification, we have established a functional drug-testing platform where patient-derived cells (PDCs) are directly challenged with drugs ex vivo to enable individualized treatment predictions. These results are integrated with broad omics-profiling of the samples to understand the molecular basis of disease and drug response in each patient. Examining patterns of response across the patient cohort can be used to identify unexpected drug efficacies, biomarkers of drug response, predict likelihood of clinical efficacy and identify options for individualized patient treatment.

Brinton Seashore-Ludlow received her PhD degree from KTH in 2012. She then did a two-year postdoc in the lab of Stuart Schreiber at the Broad Institute of Harvard and MIT. Her work there focused on elucidating predictors of cell-line response to small-molecule treatment in a large-scale profiling dataset. Brinton then moved on to the Chemical Biology Consortium Sweden located at SciLifeLab developing several high throughput cellular thermal shift assays to monitor drug-target engagement in living cells. Currently Brinton is part of the translational cancer research team headed by Olli Kallioniemi at SciLifeLab.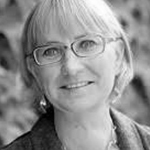 Lotta Ljungqvist
GE Healthcare
Recent developments in cell therapy

Lotta Ljungqvist is President & CEO of GE for the Nordic Region responsible for GE's overall growth in the region. Dr. Ljungqvist is also CEO the Testa Center in Uppsala, a private public partnership to grow industrialization of BioProcess biology and technology innovation. Dr. Ljungqvist serves on many Nordic GE boards and the board of Vinnova, Sweden Bio, Atlas Antibodies AB and Abzena plc.

Dr Ljungqvist was Global Head of BioProcess R&D in GEHC Life Science during 2008-1016 responsible for development of new equipment and consumables for the BioPharma Industry. Prior to that, she was CEO of IMED AB, headed a Biopharmaceutical Contract Manufacturing Organization in Biovitrum and held several project management positions with Pharmacia Corp & Pharmacia & Upjohn.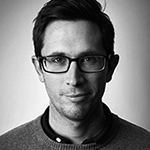 Daniel Martinez Molina
Pelago Bioscience
Rational Biomarker Discovery with CETSA®
Targeted therapies are dependent on adequate occupancy and target engagement to reach their efficacy measure. The Cellular Thermal Shift Assay (CETSA) was developed to enable measurements of target engagement in a label free format and in relevant cellular backgrounds. The method offers unbiased fingerprinting of molecular events in cells and tissues after compound treatment. Such profiling makes it possible to find biomarkers that can link target engagement to dosing and ultimately also allow us to understand resistance mechanisms and treatment outcome in patients.

Daniel Martinez Molina obtained his PhD in Structural Biology from Karolinska Institutet in Stockholm in 2009. During his PhD project he developed methods for optimizing membrane protein expression.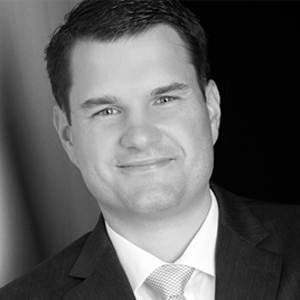 Tim Heiseler
Pall FortéBio
Octet® systems get ready for regulated environments - providing data integrity of biomolecule binding responses in real-time and label-free.
Biolayer Interferometry (BLI) technology based Octet® systems have been widely adopted in early research, and development of drug candidates and biotherapeutics. Now, with a comprehensive set of tools for compliance, this label-free technology is gaining traction in process development and quality control (QC) labs for concentration analysis in cell culture and purification, for kinetic and potency analysis of drug-target and drug-Fc receptor interactions, and for stability analysis by assessing changes in activity in stressed and forced degradation samples. Discover the go-to solution providing versatility and flexibility necessary in development combined with rigor and simplicity needed in a QC environment.

Dr. Tim Heiseler helds a Diploma in chemistry from the Technical University of Darmstadt. His research was focused on chemical biology, biochemistry and molecular biology during his Ph. D. studies. As researcher he was involved in the BioPur 2012 project and subsequently joined Pall Life Sciences as Field Application Scientist for BLI Instruments.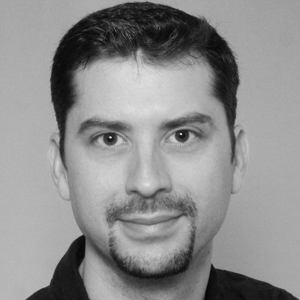 Lukas Paul
Lexogen Gmbh (hosted by Tataa Biocenter)
Using time-resolved gene expression profiling to identify direct transcriptional targets
SLAMseq – thiol(SH)-Linked Alkylation for the Metabolic Sequencing – enables RNA synthesis and degradation kinetics to be derived transcriptome-wide through the addition of only two steps to a standard RNA-Seq setup.1 Muhar and colleagues combined SLAMseq with chemical-genetic perturbation and revealed that in leukemia cell lines, inhibition of BRD4 resulted in global downregulation of transcription while loss of MYC led to a selective decrease in transcription. 2 The combination of SLAMseq with small-molecule-mediated inhibition provides an effective approach for identification of primary and secondary transcriptional targets. SLAMseq is available from Lexogen (Vienna, Austria) in kit format and as a service.
1. DOI: 10.1038/nmeth.4435.
2. DOI: 10.1126/science.aao27

RNA is the recurrent theme of Dr. Lukas Paul's professional life, with catalytic RNA, mRNA stability and translation, RNA folding, RNA-protein interactions and fluorescence assay development being the topics of his PhD studies at the University of Manchester (UK) and PostDoc work at the Max F. Perutz Laboratories in Vienna, Austria. In 2008, Dr. Paul joined the then start-up company Lexogen as Research Scientist to develop RNA-Seq technologies and protocols. He moved on to manage sequencing projects for Lexogen's customers as Head of Services, and to develop standards for RNA-Seq applications. Lukas Paul is now Senior Manager of Scientific Affairs at Lexogen, initiating and managing collaborations and presenting Lexogen's transcriptome analysis solutions to a wider audience.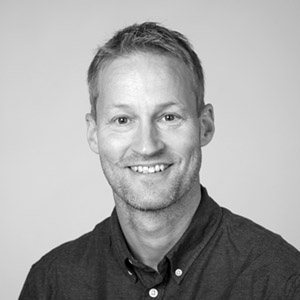 Fredrik Almqvist
QureTech Bio
Disarming pathogens to outmanoeuvre antibiotic resistance and boost efficacy. Unique approach to target deadly bacterial pathogens as Mycobacterium tuberculosis and Vancomycin resistant Enterococcus

Quretech Bio is a drug development company with focus on infectious diseases and novel ways to combat antibiotic resistance. The company addresses a significant clinical need by developing conceptually new drugs that provide a unique approach to target deadly bacterial pathogens such as Mycobacterium tuberculosis and vancomycin-resistant enterococci (VRE). The compounds are new small molecule chemical entities from a well-developed chemical platform with excellent synthetic availability and desirable drug properties. Quretech Bio was founded in 2010 to commercialise multidisciplinary research from groups based at Umeå University, Sweden, Washington University, St Louis, USA and University of Michigan, USA

Fredrik Almqvist, CEO and one of the founders of Quretech Bio, is a professor in organic chemistry at Umeå University where he is the deputy head of the Department of Chemistry and senior advisor for the Laboratories for Chemical Biology. Dr. Almqvist is an expert in method development in organic synthesis and design and synthesis of molecules that interact with macromolecules, in particular inhibition of protein-protein interactions. The Almqvist Lab has pioneered the design and synthesis of ring-fused 2-pyridone compounds as peptidomimetics. He is a recipient of the Göran Gustafsson prize in Chemistry and the Norblad-Ekstrand medal in Chemistry.